Fintac1330 Gum Resin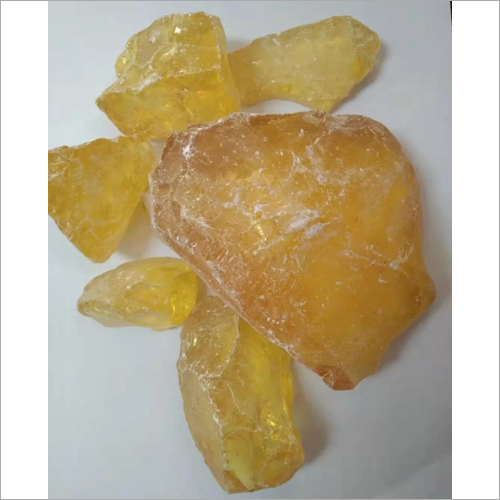 Fintac1330 Gum Resin
Product Description
Fintac1330 Gum Resin that bought forth by us is most widely utilized as an adhesive, thickening agent, emulsifier, swelling agent, clarifying agent, foam stabilizer, encapsulating agent, and a lot more. Owing to high melting point, it can easily be added to other ingredients. Made of quality tested ingredients with approved methodologies, the presented Fintac1330 Gum Resin has long shelf life, precise composition, purity, and can be availed in desired quantity with first-rate packaging at market justified prices.
Fintac1330 is Obtained from crude pine gum. molecular formulaC20H30O2.
PRODUCT PROPERTIES



Grades

X

WW

WG

N

M

K

Items

Contents

Appearance

Transparent Solid




Fe-Co color

Slight Yellow

Light Yellow

Yellow

Dark Yellow

Yellow-brown

Yellow-red

5-7

7-8

8-9

9-10

10-11

11-12

Softening Point (R&B) Min.

76

75

74

Acid value Min.

166

165

164

Non-saponification content. Max.

5%

5%

6%

Insoluble matter in alcohol

0.03%

0.03%

0.03%

Ash content. Max.

0.02%

0.03%

0.04%
FEATURES

natural organic compoundmainly composed of resins acids.

SUGGESTED APPLICATIONS

Essential basic raw material for chemical industry. Its modified products or derivatives are extensively used in many lines including coating material, printing-ink, paper making, synthetic rubber, building material and food, etc.

AVAILABLE FORMS/PACKAGING

In galvanized iron drum, 225 kg net each drum.

SAFETY INFORMATION

Please refer to Material Safety Data Sheet.

METHODS OF ANALYSIS

Contact Us
B No. 76-1, Tangyuan Road, Wuzhou, Guangxi, 543000, China
Phone :+8613877417743